Tengo un hambre de dragón!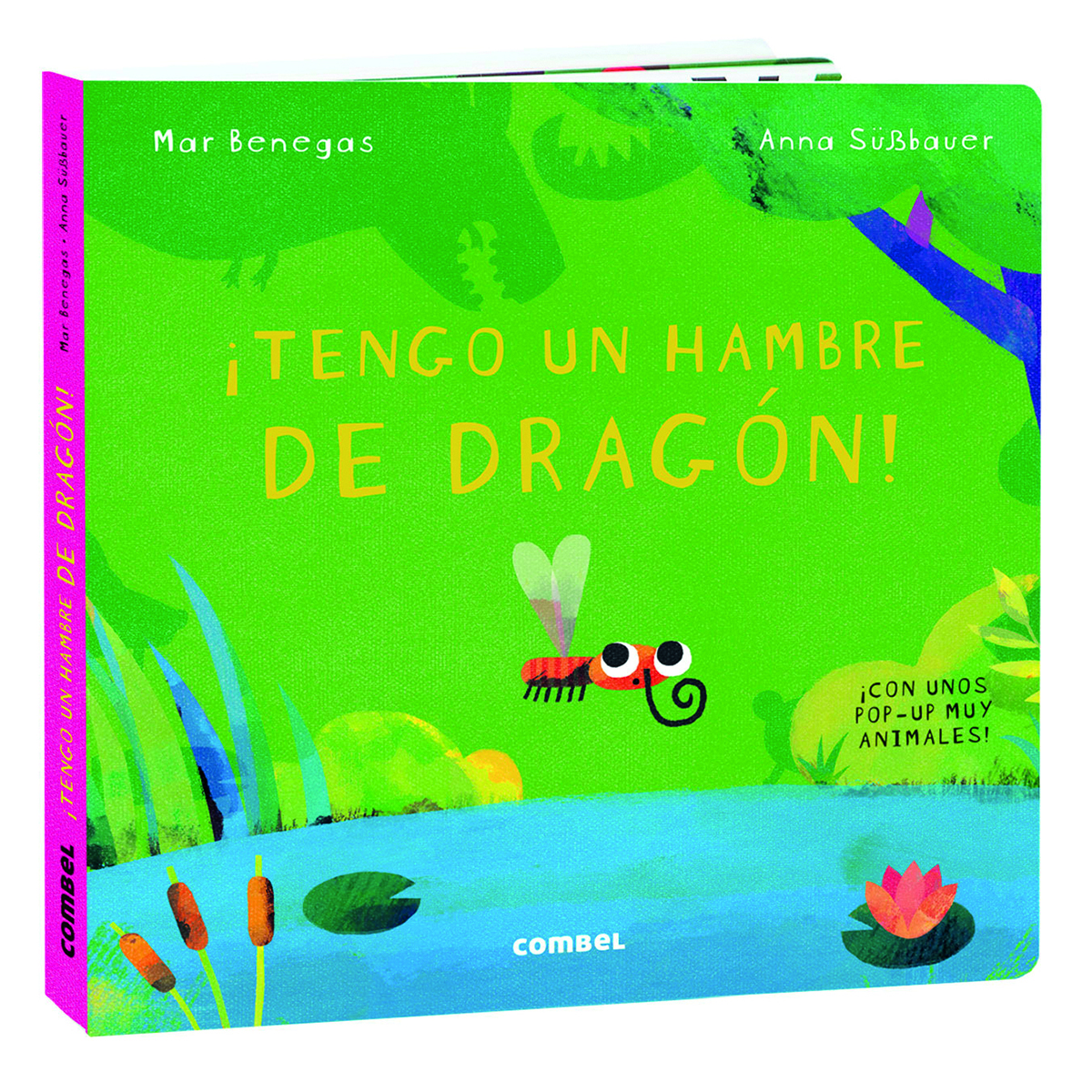 Publisher: Combel Editorial, 2021
Author:  Mar Benegas
Illustrator: Anna Süßbauer
ISBN: 978-8491016700
With the structure of a chained story telling, this book with pop-ups is designed for the little one to play "big eats small". Using simple rhymes, Mar Benegas combines fun riddles with paper engineering and the whimsical colourful illustrations of Anna Süßbauer. The plot starts with a frog who eats one mosquito from Quito and keeps telling a daring hyperbolic story of the animal food chain spread by spread. At the end, a huge greedy dragon swallows them all, turns the book into coal until the tale… is done! Play with a lift-the-flap book with pop-ups!