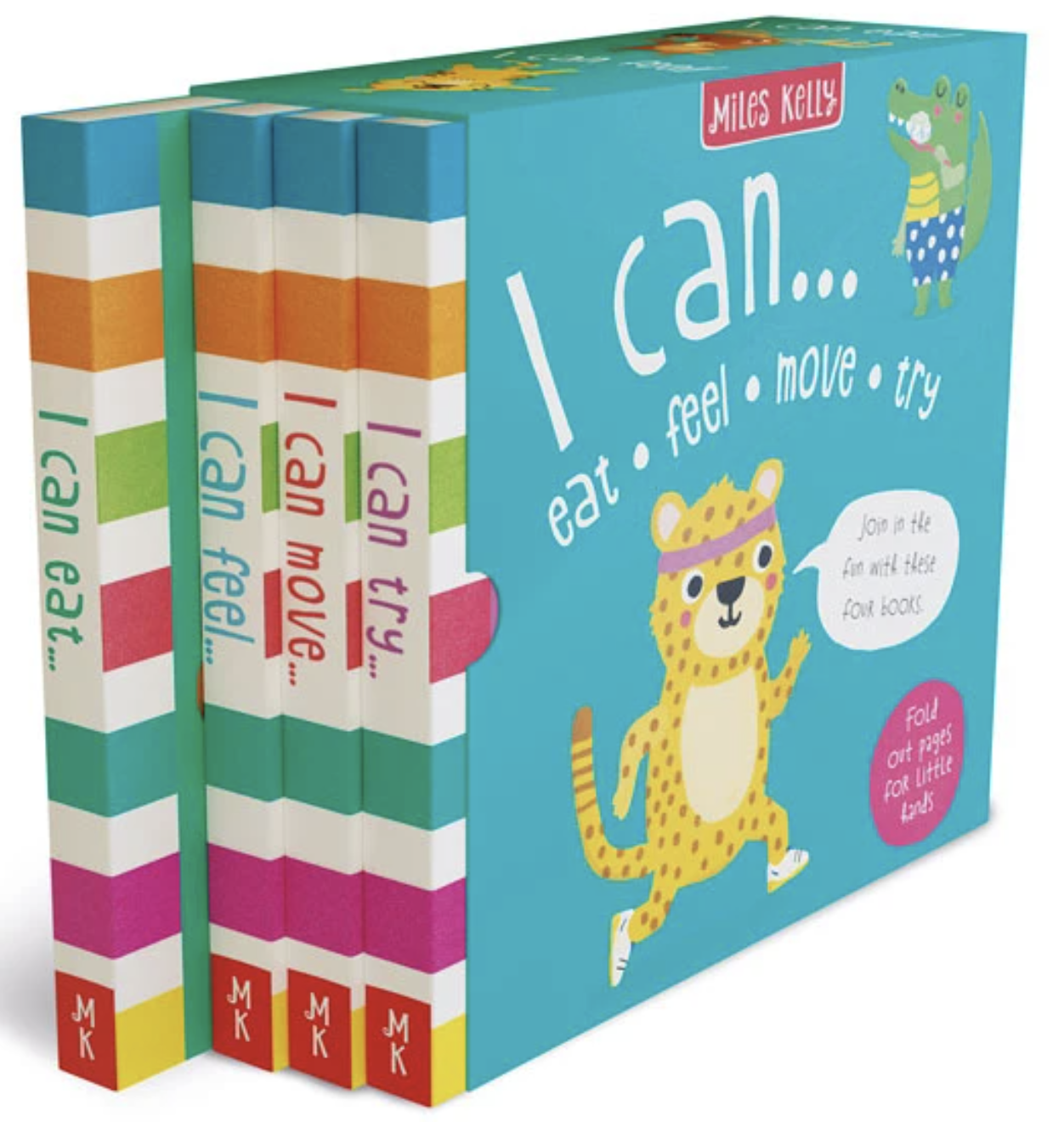 Publisher: Miles Kelly 2020
Author:  Fran Bromage
Illustrator: Anna Süßbauer
ISBN: 9781789891706
I Can Boxset is a collection of four bright and colourful board books that encourage very young children in their first early learning experiences. Beautifully illustrated scenes feature a different animal completing an activity related to the themes of eating, feeling, moving and trying. Little ones will love guessing what each animal is trying to do, then folding out the page to reveal each final scene.