Does This Poo Belong To You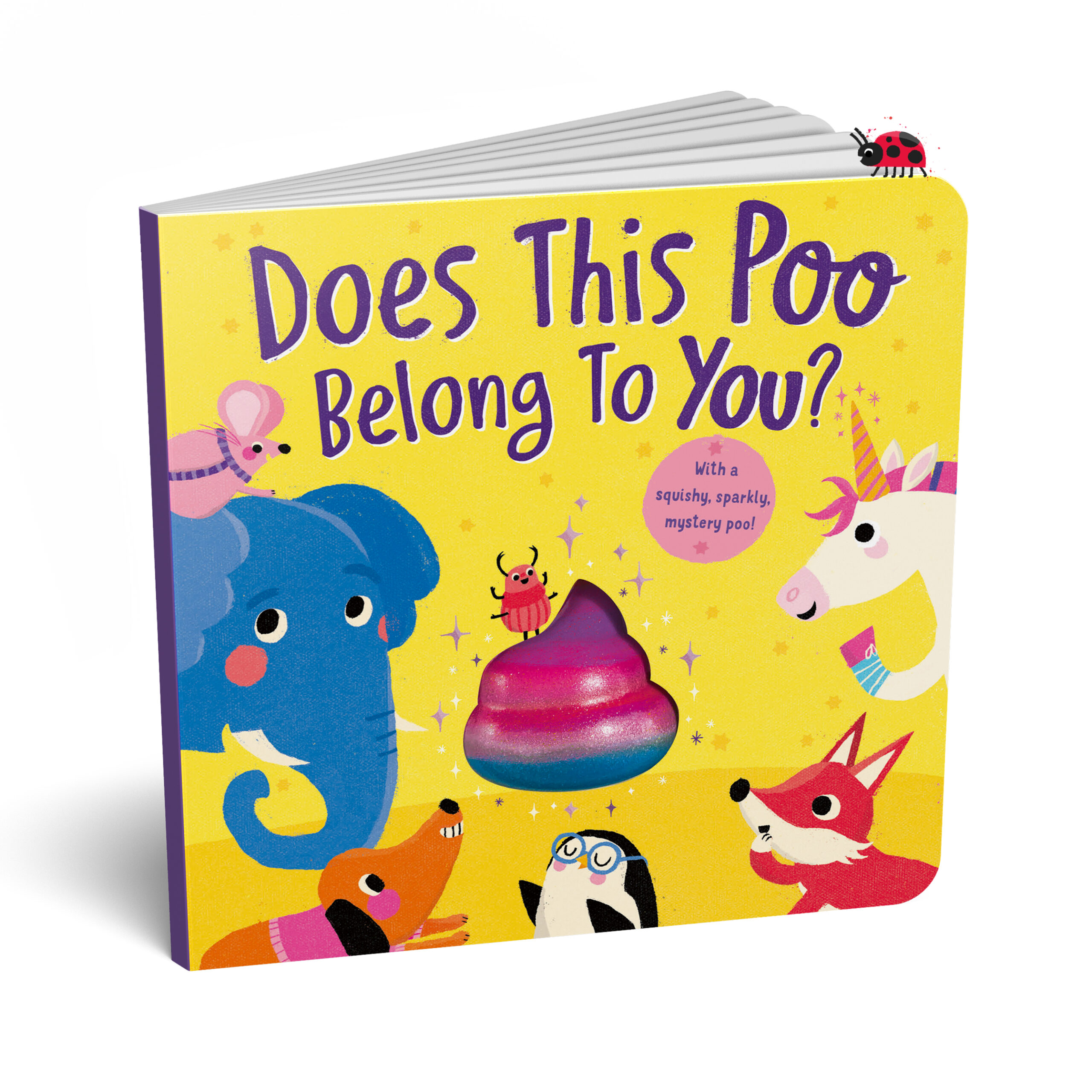 Publisher: Little Tiger 2023
Author:  Danielle McLean
Illustrator: Anna Süßbauer
ISBN: 9781801044530
A mystery poo has appeared but whose could it be?
It's too colourful to be mine, says the elephant. It's too sparkly to be mine, says the fox. It's too… FLYING! to be mine, says the mouse. Can the bewildered animals solve the magical poo mystery and find the culprit?
A fun, immersive story with a glittery, squishy poo, stylish illustrations and rhyming text – perfect for reading together.
This hilarious board book with a touch and feel element is sure to be a firm favourite with fans of Wish Upon a Poopicorn, unicorns and . . . poo!